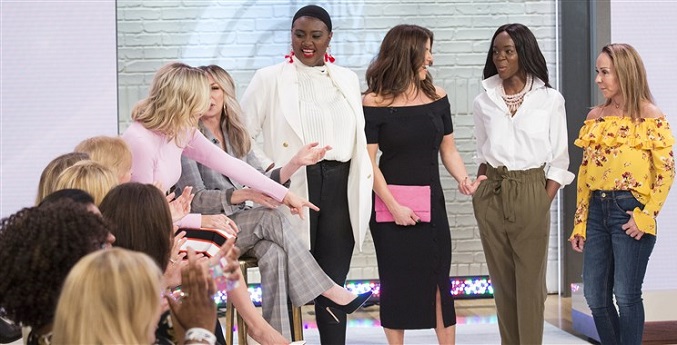 Fashion is everywhere, and if you're looking for something unique and stylish, Canadian Fashion staples are always there to keep you look cool and attractive. Every year, Canadian Fashion week never disappoints fashion-goers with its distinctively Canadian tops, custom t-shirts, and dresses.
Just like the fashion week in other countries, Canadian fashion staples have already placed its root to the world of fashion. These unique clothing apparels are inspired straight from Canadian provinces, and you wouldn't be surprised how the quality and attractiveness can make your jaw drop. Let's take a look at some of them:
Say "Mittens"
These unique Canadian Olympic Mittens from Hudson's Bay would surely make your patriotism to the next level. These iconic red mittens feature a maple leaf design with the word "CAN" on the other side. It has been a hot commodity since the original launching in 2010.
The Distinct Canada Goose
The uniqueness and the first appearance of Canada Goose on national TV have also made a great change in the fashion staples in Canada and the US. Its famous Canadian Goose Parka has been worn by Kate Upton for the cover of Sports Unlimited (to which she's almost nude and looked too beautiful wearing it).
Style Comfortably with the Beanie
Also known by the American as the "beanie", its roots can actually be traced back to Canada. Canadian people call it Toque, and many people from there and in other parts of the world wore this to keep them warm while keeping their fashion on point. Toque is a knitted winter season hat which comes with unique endless styles, decorations, and colors.
Iconic Mukluks
Braving the cold winter of Canada will not be complete without styling yourself with Authentic Mukluks. This pair of boots can keep your feet warm during the cold season. One of the celebrities who wore these pair of mukluks is no other than the son of the Duchess of Cambridge, Prince George.
Popular Tartan/Plaid
The Tartan originally came from Canada, Scotland, and the US; however, it has stronger ties to that of its Canadian roots. The plaid/tartan have been popular in Canada, and its criss-cross pattern will never go out of stock in Canadian Fashion stores.
Roots Sweater with Beaver
The classic roots sweater with the iconic beaver printed onto it is still considered one of the fashion staples in Canada and will always stick its popularity in every Canadian's heart. This minimalist style has looked cool when Rihanna started to wore it.
Leather Backpack of Roots
Another iconic product completely made from Canada is now back in Vogue. This 100% leather backpack has already been throughout the history of Canada.
Final Thoughts
Despite all the different fashion styles the world has embraced over the past years, Canadian Fashion staples have made sure to tell the world how beautiful and unique its fashion apparels are.
With distinct designs, bright colors, and high-quality materials present on such clothing, bags, and shoes, wearing one would always make you feel classy and attractive.